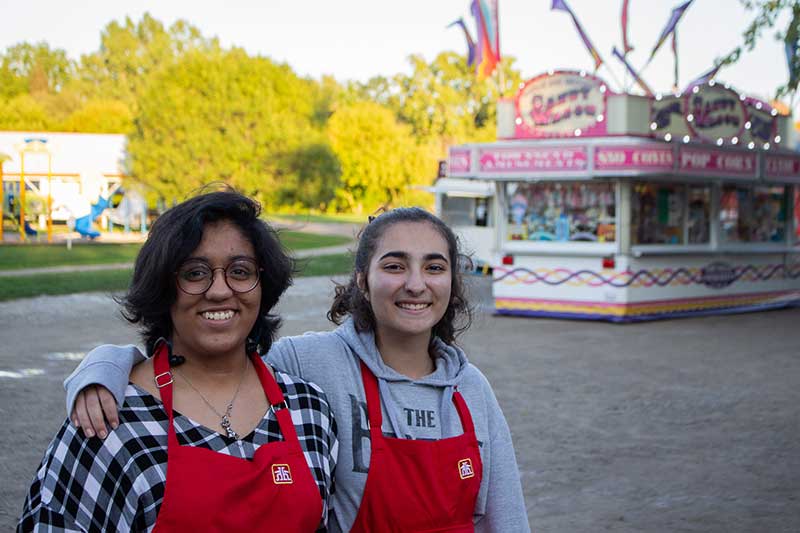 The Fair is looking for volunteers to lend a hand before, during and after the Fair weekend. Sign-up today!
Minimum age of 14 years old
Year-round – we have a variety of areas that need support year round, and we welcome special interests or talent! Please contact us at info@newhamburgfallfair.ca if you are interested in lending a hand throughout the year.
Fair Weekend – we have a variety of fair weekend roles, with the main need being Gate Attendants.
Positions are assigned as people sign-up, with job preferences being considered not guaranteed. Please sign-up early if there is an area you are interested in.
Your volunteer assignment and additional information will be sent in advance of the fair.
Volunteers must follow the Wilmot Agricultural Society Code of Conduct
1 free Fall Fair ticket given on the day you volunteer
Opportunity to acquire school volunteer hours
Invitation to the volunteer Pizza Party (post fair, date TBD)