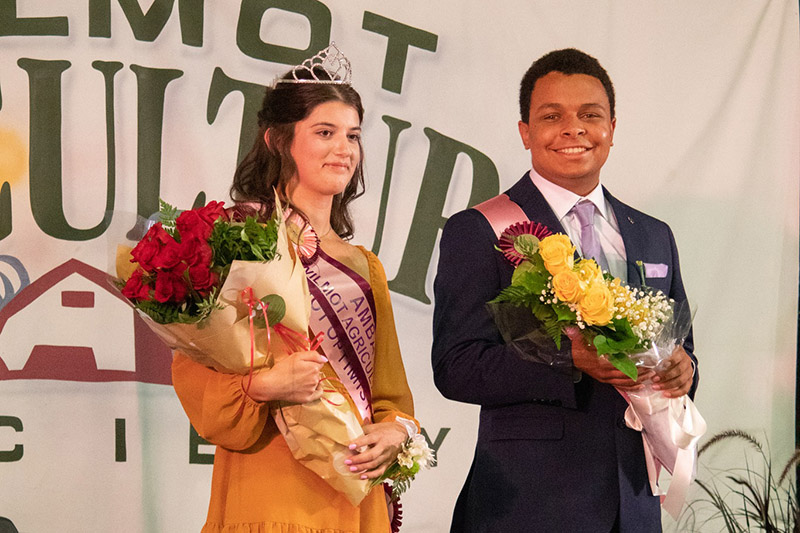 The Wilmot Agricultural Society Ambassador Program is a fantastic program for young adults to get involved in their community and support local agricultural interests!
For more info, contact Bronwyn Albrecht at balbrecht00@gmail.com
The program is open to young adults from 17-22 years of age, who either live in Wilmot Township or attend/have attended Waterloo-Oxford District Secondary School.
The Ambassador Program begins in August, where candidates, parents, sponsors and the ambassador committee meet to learn about the program. The committee also hosts a public speaking workshop, a workshop on interview and presentation skills, and an agricultural workshop on the various types of farming and area crops (including visits to a chicken and dairy facility).
The Ambassador attends functions of the local Agricultural Society (volunteer dinner, monthly meetings, AGM, Santa Claus parades) as well as District 7 meetings, the Ontario Association of Agricultural Societies convention in Toronto and the CNE competition in Toronto.
Interested individuals can either apply on their own, or be selected by a local service club. Each candidate is then matched with a local sponsor. Individuals are to apply with a copy of their resume.
Preliminary judging takes place the week leading up to the Fair. Each candidate will have their resume reviewed and then interviewed by three judges. The final round takes place on the Friday evening at the Fair, where each contestant gives a 2-3 minute speech and answers an impromtu question. All candidates are present for the weekend of the Fair.